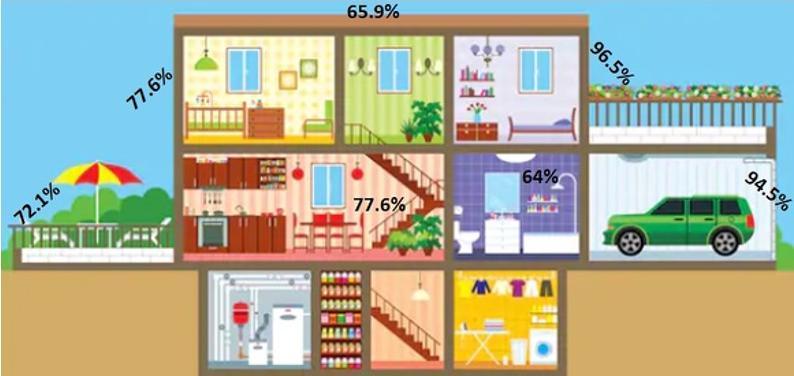 Getting Top ROI For Your Renovation and Home Improvement Dollar
Home improvement projects that offer the best ROI
Charles Racette
Not all renovation and home improvement projects are created equal when it comes to adding value to your home or investment property. 
Looking to renovate your home for you and your own enjoyment? Renovate whatever makes you happy! Renovating in hopes of maintaining or increasing the value of your home or investment property, there are some important things to consider before making your project choices. 
If one of the considerations for investing in the renovation or improvement of your home is to maintain or increase its value, you are going to want to get the biggest possible bang for your buck. That being said, you will want to consider what the return is on the renovation investment you're making. 
Most articles you find when searching for "home improvement ROI Canada" (or USA) on the internet refer to the same annual Cost vs.Value Report published by Remodeling Magazine®.
When choosing your projects, your specific home's immediate needs are going to dictate some of your project choices. Knowing what you can expect the ROI to be on those projects and having data on project ROI to help you select others can be very handy indeed. 
Here are the top twelve renovation and home improvement projects from the Remodeling Magazine's Cost vs.Value Report that offer the best ROI and one very special honorable mention that can and often does blow them all away.
1. Manufactured Stone Veneer (95.6%)
2. Garage Door Replacement (94.5%)
3. Minor Kitchen Remodel (77.6%)
4. Siding Replacement - Fiber/Cement (77.6%)
5. Siding Replacement - Vinyl (74.7%)
6. Window Replacement - Vinyl (72.3%)
7. Deck Addition - Wood (72.1% ROI)
8. Window Replacement - Wood (68.9%)
9. Entry Door - Steel (68.8%)
10. Deck Addition - Composite (66.8%)
11. Roofing Replacement - Asphalt Shingles (65.9%)
12. Bath Remodel - Mid-Range (64%)
Now for our HONORABLE MENTION…
A FRESH COAT OF PAINT!
Personal experience and estimates from several different sources suggest a return on investment of between 65% if the painting is done by a professional and 120% if you do it yourself. Either way a fresh coat of (neutral coloured) paint is a cost and labour effective way of creating value for your home and our favorite way to get great ROI and a big impact from your home renovation and improvement dollar.
Happy Home Improvement.