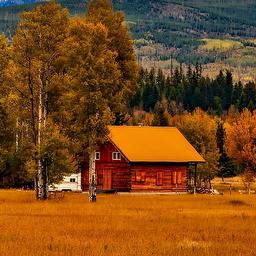 Buying Rural Properties
Charles Racette
You may well have read about the recent trend since COVID-19 of people escaping the city and opting for the rural experience. This trend is pushing many people to finally act on their dream of living with more land, less noise, less pollution and on and on. 
The rural life is a wonderful way to live, I know… I grew up on in a rural community working on the farm every day and enjoying the quality of life that only a rural community can offer. 
Having said that, we country folk appreciate all of this because we are used to it, it's what we know. For someone who has spent their entire life in the city or suburbia there is definitely an initial adjustment to be made, but trust me if it's your dream… it's worth it!
Buying the property that will make your dream of living the rural life come true will also be a learning experience for most. In the city and suburbs you normally don't deal with wells, septic systems, wildlife and other things to the same extent. Some things that you do deal with in the city and suburbs have more serious consequences in the country among other things, power outages. 
Whether you are looking for a hobby farm, cottage type property or rural house, here is a list of 14 things a person who is considering moving to a rural community should take into consideration before making the big move.
Financing: Financial institutions will want to see a seller's declaration (form), water test report and septic conformity certificates before lending on the property. If you are acquiring a property zoned agricultural, forget about CMHC and first time buyer incentives, they do not apply to these types of properties. Not all institutions lend for agricultural properties see a mortgage broker to find out what your options are.  If you are buying a hobby farm type property also be sure to ask your financial institution about restrictions and conditions they may put on your mortgage regarding the use of the land and any commercial activity you may be planning for your hobby farm. 
Wells: Well water quality will need to be tested and the results shared with your financial Institution. If the results show unacceptable levels of bacteria there are treatments that can be done and systems that can be put in place but you will have to get an expert opinion on the problem to figure out the source of the contamination so that you can know if a manageable solution is available in this particular case.
Septic Systems: Septic systems are not all created equal and you will want to know what type it is and where it and it's components (tanks,  weeper beds and sealed tanks) are located. You will also require a certificate of conformity from the local city, town or municipality, the seller will (should) be able to supply that to you. You will also want to know the date of the last emptying of the system and require that it be emptied before you take possession of the property, should you buy it (this is standard procedure when buying a house with a septic system).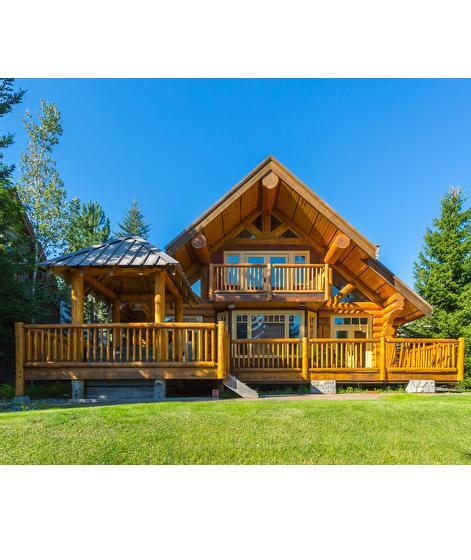 Sump Pumps: Unlike city and suburban properties that are serviced by municipal water evacuation systems, on most rural properties you will be responsible for evacuating any water that might flood your land or basement. Some properties are fortunate enough to not require a sump pump to evacuate water that would infiltrate the basement of the home, but most will be equipped with a sump pump system that pumps the water out of a sump tank (a type of hole in the ground that gathers water) and pumps it out and away from the house. You will want to make sure that the pump is fairly new, works well and that the plumbing is in good shape. Power outages can be a big problem for houses with sump pumps and specially if you are located on a property with a high water table (where significant water accumulation occurs). When people wire generators to their homes through an electrical sub panel or run extension cords in from a generator the sump pump is almost always near the top of the priority list.
Power outages: Power outages in rural communities can not only be more common, they can last longer and there are less resources around you to help you through the outage. Generators are very popular in rural communities for the aforementioned reasons but be sure that if you are buying a property that has been wired to accept a generator to power the electrical panel that it has been properly installed by a licensed electrician and that the generator plugs into a sub panel and not the primary panel. Many problems including electrocution and fires have occurred due to improper wiring of generators in homes. If you are simply going to run your generator outside next to the house and run extension cords inside, make sure your extension cords are adequate for the charge they will carry and that they are all in good shape. Finally, never run your generator inside the house or enclosed area attached to the house. Remember that a gas powered generator emits exhaust and carbon monoxide that must be well ventilated … outside! 

There are many options when it comes to generators for your home, from portable generators to permanent Standby Generators that automatically start when you experience a power outage and power most of, if not your entire home. Solutions range from affordable (hundreds of dollars) to very expensive (tens of thousands of dollars... 10, 20, 30K). The right person to ask for advice regarding generators for your home is either a licensed professional electrician or a specialty retailer/service provider. 

Soil quality and contamination: Many rural properties have hosted agricultural and commercial activities over the years and this can lead to contamination issues. If you are buying a property and plan on growing crops, specialty crops or gardens, find out what the land was used for in the past. Land that has been used for cash crop purposes (example: soybeans or corn) may have been saturated with commercial fertilizers and pesticides for years. These chemicals can potentially affect your soil's ability to sustain crops or growth of any kind, should you decide not to use them. Many farmers in the Midwestern United State are dealing with this issue at the moment with several universities and agencies running research projects studying and developing ways to rehabilitate agricultural lands burnt out by excessive chemical application over the years. Chemical use can also potentially affect water quality not only on your property but also on neighbouring properties as well. If you find land that has served for pasture or to grow hay for many years, you should be in pretty good shape to grow whatever it is you plan to grow.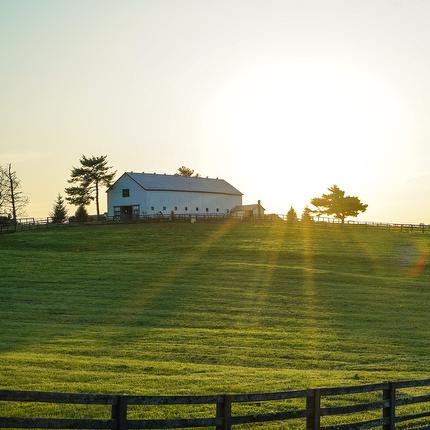 Insurance considerations: Apart from the usual information your insurance company would require for a property in the city or suburbs, they will likely want to see the results of a water quality test, septic conformity certificate and any information regarding wood stoves, pellet stoves and fireplaces. They can and sometimes do send out an inspector/representative as well to evaluate. 
Schools: Find out what schools are nearby and whether they are English French or other. If you are looking at high schools, see how far the closest high school is from the property you are considering. In rural areas you will often find large regional high schools that draw from a very large area. They can be a significant distance from your home, an important consideration before considering the location for your family.  
Health Care: Many people dream of moving out to rural communities and areas for their retirement but as we age we typically rely more and more on our healthcare system. People make more regular visits to their doctors, hospitals, clinics (in Quebec CLSCs) and other specialists. Find out how close all of these services are to the properties you are considering and how long it will take for you to get to them should you need them. 
Access: Here in Canada any hockey family will probably have at least a story or two to tell about the ride home in a snowstorm from a game or a tournament out in … some town somewhere. Winter challenges on country roads are real and need to be considered. What roads do you have access to, are they major or secondary and ask around about how well they are cleared in the wintertime. If you are in cottage country be sure to inquire if there are any of the access roads that are not cleared by the township during winter months.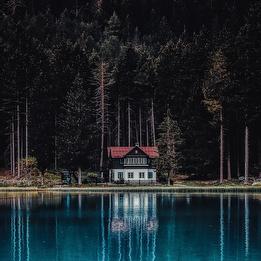 Snow: Snow is a challenge no matter where you are but snow removal can be not only a bigger job on your rural property but significantly more expensive than in town if you are having it done by someone else. In the city and suburbs we typically have annual contracts. In rural communities depending on the length of your lane, you may have the contract option or you may have to pay per time which can add up quickly with drifting snow. Find out what your snow removal options and costs are.
Services: The different community, business, healthcare and government services you are used to having close by may be a little further away. Find out how much further and what their hours of service are. 
Flooding: Many people's rural lifestyle dreams include being on the water. Whether it's a lake or a river check the flood maps for your area. In Quebec, you can consult the provincial flood map at: www.cehq.gouv.qc.ca/zones-inond/carte-esri/index.html
If you are in a 0-20 zone this means that the area is estimated to flood at least one during 20 years. In a 0-20 zone you will have challenges with insurance and potentially flooding as well as eventually re-selling the property. If you are on the water read up on flood zones and their classifications so that you can make an informed decision. 
Zoning: Zoning considerations apply no mater where you purchase a property. Something important to consider when purchasing a rural and more specifically agricultural property in Quebec, is the Commission de protection du territoire agricole, whose goal is to protect agricultural land in Quebec. The commission and law are strict and changing any kind of zoning or use of the property in question if it is zoned agricultural is very difficult and in most cases impossible.