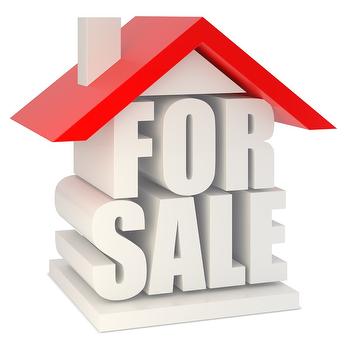 7 Steps to selling your home and getting the best result from your transaction.
Charles Racette

Selling a house can be a stressful experience but can be made far less stressful by doing the right things at the right time and in the right amounts. A Real Estate Broker can help you do the right things at the right time and actually do many or most of those things for you. Here are 7 steps to follow and several key things to consider when selling your home.
Step #1: Investing in making your home look it's best… for resale
When investing in your home for the purpose preparing for resale and getting the best price, caution is the order of the day. Not all renovation opportunities as investments are created equal. In most cases home renovations done before selling to increase the sale price offer very little or no return on investment and can often times be a financial loss. As far as getting some ROI on your home improvement investments, Click Here and read my article on Getting Top ROI For Your Renovation and Home Improvement Dollar. This article will help you understand the ROI you can expect from different renovation and home improvement projects but remember that for this purpose you are looking for an immediate return. 
The investments that typically make the biggest difference when preparing to sell and provide a good return on investment aren't that major, complicated or relatively speaking, expensive. 
Start by investing in your home's curb appeal:
Repair and clean up lawn and garden issues

Spruce up flower beds

Clean up and wash your pathways and laneway
If the exterior of you're house hasn't been painted in the last five years, consider doing it or getting it done
Inside the house these projects could be a good investment depending on your home's specific situation:
 
Paint

Replace outdated light fixtures 

Replace outdated or worn wall plates 

Clean carpets (in severe situations replace them)

Resurface worn, damaged or stained hardwood floors (in needed) 
Step #2: Work with a great Real Estate Broker
Want to sell your house and get the best result in any market? Want to have a smooth transaction and be protected Click here for 15 Reasons To Use The Services Of A Real Estate Broker. Sellers and buyers today have more tools and options available to them than ever before.
With the options available to them, it is important to understand that buying or selling without the help and expertise of a Real Estate Broker comes with it's risks ... and there are more than a few. 
Working with a Real Estate Broker will keep you protected, allow you to get the very most from your real estate transaction and give you peace of mind in the process (Be sure to click the link above, you'll be surprised just how protected you are!)
Step #3: Declutter and depersonalize your home
Homes are made to live in and as we live in them we use and accumulate things, it's only normal BUT, when marketing a home people want to see the home and not your stuff. Less clutter makes the house look neater, nicer and yes … bigger. Remove as much clutter as you can everywhere you can, closets, counters under stairs and anywhere else it may be. Be sure to store the excess somewhere other than home, buyers will be looking everywhere. Do not skip this step, it will be reflected in your selling price. 
Another thing to consider is that people need to be able to see themselves in the space they are looking at purchasing and moving into. Help them see themselves in the space by depersonalizing it as much as you can. Removing family pictures and obviously personal belongings which will only distract prospective buyers will make it easier for them to look at and appreciate the features and unique advantages of your home. 
Decluttering and depersonalizing are great projects to take on pre-sale that will potentially ad $$ to the price you end up getting for your home and they cost you nothing. Any return on projects that cost you nothing is great!
Step #4: Know your market data and trends
When you read, listen or watch news about real estate trends and market dynamics 9 time out of 10 you are getting national and provincial data at best. This data is definitely valuable but when making decisions about selling your home in your local market the best source of market data and trends is your Real Estate Broker and his/her agency office. Take advantage of the wealth of market information available to you from your Real Estate Broker and his/her agency. 
Step #5: Price it right!
Pricing your property right not only helps you get it sold and sold at the best price but it's also important in setting up the right environment to create the best conditions to have competitive offers drive your price up. That's not to say that all listings will get competing offers but if you create an environment that is ideal for this to happen, you may well find that it does. 
Your Real Estate Broker will be able to prepare a Comparable Market Analysis (CMA) for you that will help understand exactly what comparable homes recently sold in your area sold for, the price they sold for compared to the asking price and how long they were on the market for. Using this information combined with knowledge of the trends and other pertinent information your Real Estate Broker will be able to best advise you on a selling price and sales strategy for your property. 
Step #6: Use photo, video and leverage technology
How do you shop for homes? Online of course and so does everyone else. The most powerful tools you have online to market your home are photos and video! 
This means that you are not only competing with other comparable homes, you are competing against their photos and videos. For the $200 - $350 (approximate) that professional photos cost, they are well worth it! Options include:
Professional Photos

360° view photos

Video

Aerial photos and video

Measurements taken by photographer
If however you and/or your realtor take the photos yourselves here are some pointers: 
Turn on all the lights before taking the shot (even if it's daytime)

Prep the room then check it again before taking photos (it's amazing what shows up in some real estate photos)

Remove any hint of pets

Remove all clutter including removing small appliances from the kitchen counters

For exterior photos take them on a nice clear day, try different times if you can but consider that most photographers take exterior shots just before dusk when the outside light offers the perfect contrast to produce fantastic photos. 
This is your chance to make your house look SPECTACULAR! Invest the money or take the time it takes to do it right. 
Step #7: Know how to negotiate in any market, especially with multiple offers!
All offers are good offers! Many people would disagree with that statement but hear me out. 
Your Real Estate Broker has certain rule he/she has to adhere to when it comes to receiving offers. Here in Quebec when you receive an offer, the potential buyer will give you a number of hours or days within which yu have to respond or the offer becomes null and void. If during that time you receive a second, third, fourth… offer (we recently saw a condominium near Montreal fetch over 60 offers… crazy times) the seller's broker must reach out to all other offers to let them know that you have received another offer and that if they want to increase their offer it's the time to do it. Wether your offer is great, good, bad or insulting, it doesn't matter your broker still has to contact all other offers to let them know. This creates an excellent opportunity to start a bidding war. 
Negotiating multiple offers can be very tricky because of all the details in the offers to consider but also because most times it ll happens so fast. Your Real Estate Broker is trained and experienced at negotiating and promoting your best interest in all market conditions.  
Ohh... One more thing!
Finally there's one more thing I'd like to share before leaving this article and it's something I can't emphasize enough.  Communication between you and the people you work with in your transaction is key. The importance of regular and clear communication between you and your Real Estate Broker is essential. If communication between you two is working well, then so should everything else.