RESIDENTIAL BUYERS - BUYING A HOME - BUYING A CONDO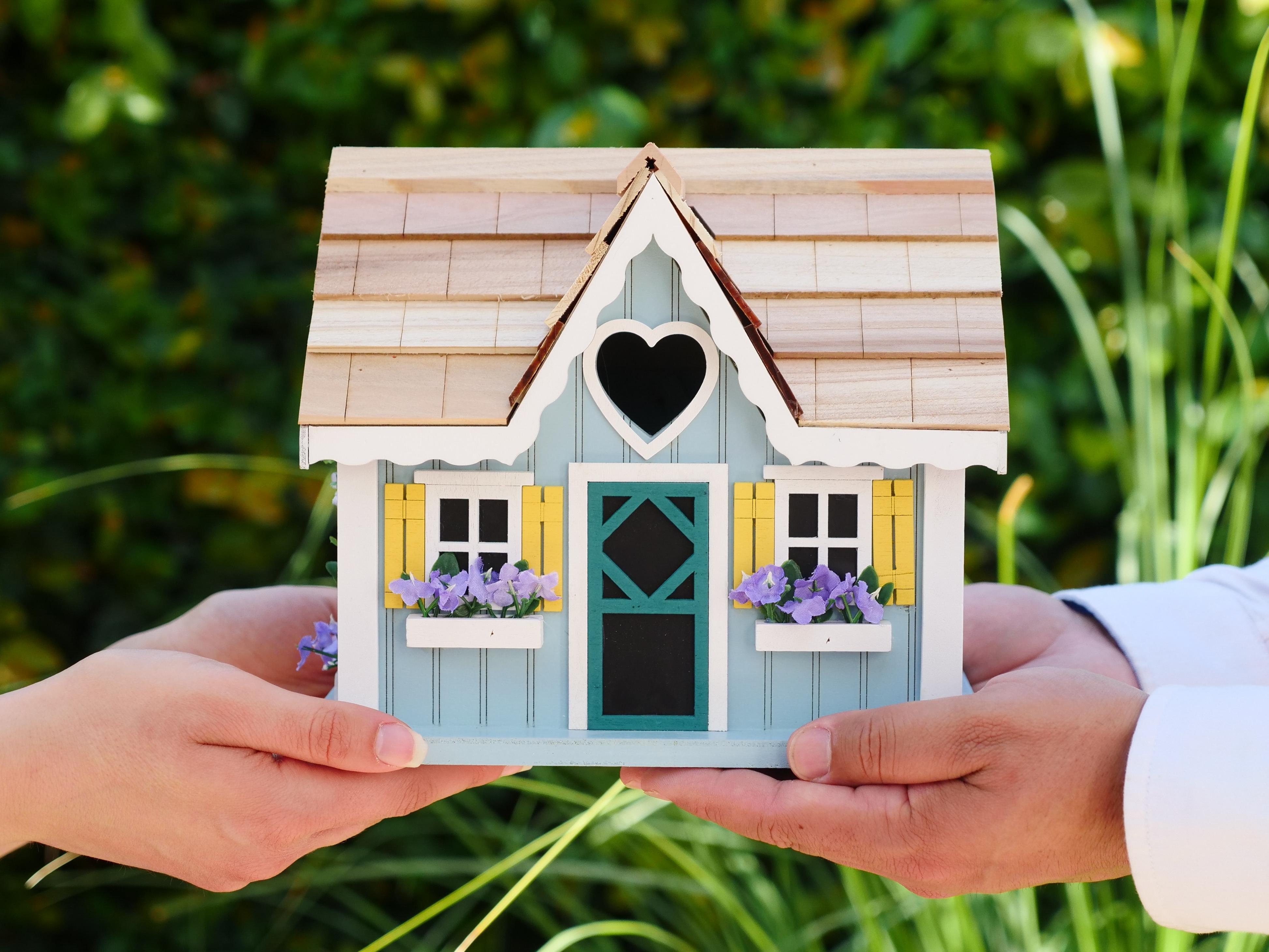 Buying a home or property
Finding your dream home or property under normal market conditions can be challenging but over the last few years the overheated real estate market has been anything but normal and now as we find ourselves in a market correction, the conditions change again. Finding the right home or property and knowing how to proceed can be challenging indeed. Then, once you find the right one, there's the question of making the right offer, using the right strategy to get the right home at the right price and under the right conditions. We walk you through every step and get you in touch with complimentary real estate professionals to ensure a smooth and successful transaction. 

GETTING READY TO BUY
When getting ready to buy be sure to involve all the stakeholders (people who will be living in the new home) in the conversation. 
Prepare a list of needs and wants when it comes to your new home and define which are needs (must haves) and wants (nice to haves). 
Decide what type of home you are looking for and works best for you (single family home, condo, townhouse or other), your budget and your needs.
Choose the neighbourhooods and communities that best suit your needs and find out as much as you can regarding the market conditions in that area... this is something we can help you out with and provide valuable information and insight.
Call us now. Ile-Perrot/Montreal (514) 916-8200, Outaouais (819) 678-8200.

UNDERSTANDING FINANCING AND BUDGET
Planning ahead in real estate as in just about everything is a good idea but in real estate it is a mandatory first step for getting in the game. 
Whether you are financing your purchase through a mortgage loan our paying cash, there are important steps that will require work up front with your financial institution or mortgage broker. 
When making an offer on a home you will need a mortgage pre-approval or proof of availability of funds to make your offer. 
Make sure that you have a proper mortgage pre-approval and not just a mortgage pre-qualification. For more information regarding getting set up properly for your financing, give us a call now at Ile-Perrot/Montreal (514) 916-8200 or Outaouais (819) 678-8200. Although we are not mortgage brokers we can help guide you towards excellent resources and we work with great mortgage brokers that can set you up with the best institutions and mortgage products based on your specific needs, situation and transaction. 
It is important to consider that what you are pre-approved for has very little to do with what you can afford. This is not something that you will often hear from people trying to lend you money or sell you a house or anything else for that matter but your budget, that is built by you is the ultimate deciding factor regarding what you can afford. Most people after working out their budget realize that they are pre-approved for more than their budget comfortably allows for housing expenses.  Do not skip this step!
There are many other important factors you need to understand regarding financing like the Mortgage Stress Test, Mortgage Insurance and down payments. For information on these and other important financing topics give us a call or contact your financial institution or mortgage broker. 

THE SEARCH
Once you have targeted a community or maybe a specific neighbourhood, we may be able to suggest other similar areas that you have not considered or are not aware of that meet the same criteria. These other communities and neighbourhoods can offer you more suitable options and increase your chances of finding the right home for you and yours. 
We set up all of our buyer clients with automatic emails that send new listings as they become available. These emails allow our clients to get the jump on others and not miss out on opportunities. After a quick session together to establish your search criteria it only takes a few minutes to get you set up so that you don't miss a thing. 

MAKING A WINNING OFFER
Offers (promises to purchase) are as unique as the properties you make them for. They are affected by so many different factors that a one size fits all approach can not work. 
Working with our clients, we approach each offer by starting with a comparable market analysis then we develop our strategy. As with all other pieces of the puzzle the strategies are unique to each transaction and our strategies are based on years of experience, current market conditions, trends and transaction specific factors. 
Some of those pieces include price, conditions, timelines, communication and financing. We work with you to create the right recipe to get your offer (promise to purchase) to the front of the line and accepted. 
Finally there may be a negotiating phase. This is where many offers that are being considered fall apart. In most cases they fall apart due to mistakes made by inexperienced buyers or sellers, which is understandable seeing as this isn't something most people do everyday. The great news is that this is something we do almost everyday!
Things to remember in any negotiation, making sure that expectations are reasonable, fair and equitable is a good start, but that's not to say that they can't be aggressive. Just know that the more aggressive the demands are, the more skilled your negotiator needs to be and your risk of refusal increases as well. Stick to your "needs/must haves" and decide how flexible you want to be on your "wants/nice to haves". Finally keeping things cordial and in a collaborative mode can make all the difference and we can help navigate this key factor of the negotiation. 

PROTECTING YOURSELF AND YOUR TRANSACTION 
There are several ways to protect yourself in a real estate transaction and the simplest is working with an experienced real estate broker.
Next, have the building and it's systems inspected by a qualified home inspector who will check the property for any structural damage, perform a thorough examination of the heating and cooling system, plumbing and electrical systems, the roof, attic, walls, ceilings, floors, windows, basement and more; then prepare a complete written report detailing all their findings. We can provide referrals to inspectors we have successfully worked with in the past.
Finally we provide our clients with Protection Royale Transaction Insurance (on admissible transactions) at no extra cost to them. We pay to insure each of our client's transactions (whether buying or selling) against...
Latent defects (up to $15,000 for a seller and $5,000 for a buyer).
Delays and withdrawals (up to $15,000)
Special assessments for co-ownership (up to $15,000)
Free legal assistance
To download a Protection Royale brochure, click the link below.
Contact us to find out more about how we can work together to keep you protected during and after your transaction, in your new home.

CLOSING ON A HOME 
Closing day, the day you sign the deed of sale (in front of a notary here in Quebec). 
There are some important things you need to know and consider regarding the closing of the transaction. The notary fees are usually paid by the buyer and the buyer chooses the notary. We can provide referrals to notaries we have successfully worked with in the past and certain notaries that may be better suited to your specific type of transaction. 
Adjustments and splitting of the associated costs of the property/house. For example the municipal taxes may well have already been paid by the seller for the entire year, as well as school taxes and other expenses and contract which could include things like propane, heating oil or rental contracts. The notary will make the adjustments so that each party pays his or her fair share based on the date of the transfer or occupancy of the property.

MOVING
Moving can be a very stressful time but we can help minimize the stress by helping you prepare for the big day. 
To download our useful Moving Checklist, click the link below.
Here are some things to remember but be sure to download our moving checklist, it is a more complete guide. 
Use the moving checklist
Choose your mover early, they get booked up fast. We can provide referrals to movers we have successfully worked with in the past. 
Order your moving boxes and supplies.
Mark each box clearly and provide your mover with a floor plan so they know where to take what box or furniture. 
If you currently own a home, cancel your cable and utilities and transfer any rented appliances (like water heater or furnace) to the new owners.  Transfer your mail through Canada Post to your new address and have all your services and utilities hooked up and started at your new home. 
Make a list and inform all your key contacts of your move and new address. 
If you have children, follow up with the school board or specific school they will be changing too if you are moving into a new community. You are now moved in...
Welcome Home!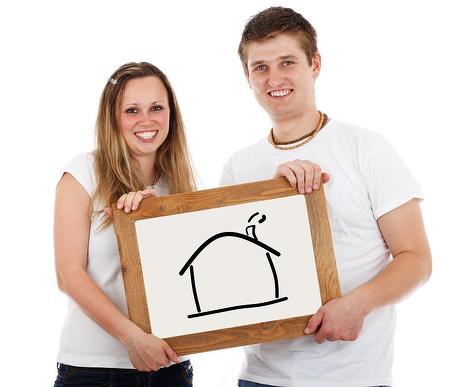 7 STEPS AND TWO FINANCING PLANS THAT HELP GET YOU INTO YOUR FIRST HOME... BUT FIRST THERE'S A TEST TO PASS.
Navigating the world of Canadian home buying and financing for the first time.
Charles Racette
Step 1: Figure out how much you can afford.
Falling in love with a house you can't afford can be heartbreaking. Avoid disappointment by figuring out your budget before you start looking. 

First, decide how much you can afford for your down payment and find out what government programs you can benefit from. The federal government's Home Buyer's Plan (HBP) let's you withdraw up to $35K per person (or up to $70K per couple) from your RRSPs - tax-free - to be repaid over 15 years. The bigger your down payment, the less principal you will owe, and the less interest you will pay.

There's another program from the federal government that may also help and that's the First Time Homebuyer Incentive (FTHBI). The First Time Homebuyer Incentive is a shared equity mortgage program. A shared equity mortgage is one where the government offers you financing without interest to help reduce your monthly mortgage payment without increasing your down payment. Through the First Time Home Buyer Incentive, the Government of Canada offers a first-time home buyer:
5% of the purchase price of an existing home
5-10% of the purchase price of a newly constructed home
You need to repay the incentive after 25 years or when you sell the property. You can also repay it any time without a pre-payment penalty. An important thing to understand about this program is that the repayment is based on the fair market value of the property at the time of repayment and not what was originally paid. 

For more information about The Home Buyer's Plan (HBP): Click Here 

For more information about The First Time Homebuyer Incentive (FTHBI): Click Here

Don't forget about closing costs, life insurance, legal fees, home inspection costs, land transfer and registration fees and even Quebec's Welcome Tax. Add those to your moving expenses and service hookup fees, and they can add up surprisingly fast.

Your monthly housing expenses (mortgage, taxes, heat etc.) shouldn't use up more than 32% of your income. (If your combined monthly income is $5,000, for example, 32% of that is $1,600.) If you have car payments or credit card debt, the rule of thumb is that debt repayment shouldn't be more than 40% of your income. 

Get pre-approved for your mortgage. It's a good way of finding out how much you can borrow - and it speeds up the process once you've found the home you want to buy. This said, it helps to understand what is required to be pre-approved.

Since 2018 all Canadian homebuyers applying for a high-ratio or uninsured mortgage have been subject to a Mortgage Stress Test. The stress test requires banks to check that the borrower can still make their payments at an interest rate that is higher than they actually pay. Credit unions and other lenders that are not federally regulated do not need to apply the mortgage stress test  to their clients but banks and the usual mortgage lenders do. What rate the banks will use for the stress test depends on what type of mortgage you are applying for and how much down payment you are providing. If you are using mortgage insurance through organizations like CMHC or Genworth, the bank will use the higher interest rate between either:
The Bank of Canada's conventional five year mortgage rate
The interest rate you negotiate with your lender

If you don't need mortgage loan insurance, the bank will use the higher interest rate between either:
The Bank of Canada's conventional five-year mortgage rate
The interest rate you negotiate with your lender plus 2%

You can sleep well at night knowing that even if interest rates go up, you were approved with that taken into consideration so you should be fine. Better safe than sorry. 

For more information about Canada's Mortgage Stress Test: Click Here
Step 2: Figure out what type of home is right for you.
Sit down and make a list of must-haves and nice-to-haves. Be realistic, but be clear about the features you can't live without. How many bedrooms do you need? Bathrooms? Do you want a home office? A garage? How about a big backyard? Hardwood floors? Eat-in kitchen? Consider your lifestyle and your stage of life. If you're planning kids in a year or two, the studio loft might not be your best bet.
Step 3: Decide where you want to live.
Living in an area you like is as important as buying a home you love. Do you want a busy urban lifestyle, a house in the 'burbs, or a quiet place in the country? Do you want to walk to work or are you okay with a longer commute? Do you need to be close to good schools? Rec facilities? Shopping? A very smart lady once told me buy the neighbourhood. You can renovate and change the house but your neighbourhood is what it is and changing it requires the efforts of the entire community and that's assuming that the entire community wants what you want. Chances are that if they live there, they chose there and are probably happy with the way it is. So yes living in an area you love is definitely as important as buying a home you love!
Step 4: Build your team and start looking.
Find the right Realtor for you, someone who will act as your trusted advisor. Then build your team including, a reputable mortgage broker, lawyer or notary in Quebec, home inspector and insurance broker. Your Realtor has his or her own team of professionals they trust and work with. He or she can provide referrals to more than one of each so that you can choose the ones that you have the best fit and connection with. 
Start looking on Centris.ca in Quebec and Realtor.ca right across Canada. Drive around neighbourhoods you like looking for For Sale signs. Go to some open houses with your Realtor and have him or her search out properties for you based on your specific wants, needs and tastes. Their experience can open up options that you never expected and lead to the perfect home for you and yours.
Funny story, when my wife and I first moved to Quebec (near Montreal) we contacted a Royal LePage Realtor and set out to find our home. We explained to him exactly what we were looking for and what type of neighbourhood we would like it to be in. Between our meeting with him and our planned tour to visit houses together we looked at houses on Realtor.ca. I came across a bunch of houses I thought looked good and one in particular that I told my wife "Never in a million years". Our Realtor showed up the next morning sat down to show us the houses we would be visiting and guess what house was the first one he showed us "Never in a million years". After twisting my arm, promising me that we would leave immediately if I still hated it and I think he may have even thrown ice cream into the deal, we agreed to go see it. It was the first house we visited and after being in the house for maybe 10 minutes, my wife and I both knew that the rest of the day was just a formality. Almost 20 years later we are still in the home that we love, in the perfect community for us and have no intention of moving anywhere. Thanks Simon!
The moral of the story, make sure that you are clear about what you want and that your Realtor is following that direction but remember that your Realtor is a professional, has your best interest at heart and my find some hidden gems you would not have seen otherwise.
Step 5: Make an offer.
You've found the perfect place – now it's time to make an offer. An offer to purchase includes the purchase price you're offering, chattels to be included in the purchase (like appliances or light fixtures), the amount of the deposit, the closing date and any other conditions.

Your REALTOR® will help you prepare your offer, and will present it to the vendor, who will either accept it or make a counter offer (which asks for a higher price or different terms). You can accept or reject the counter offer. If everyone agrees, the home is yours. If not, you can make another offer, or you may have to keep looking.
Step 6: Get a mortgage.
Once you've met with your mortgage broker and are approved, you'll need to decide what type of mortgage works best for your needs. Will you go with a fixed or variable interest rate? Will your mortgage be closed or open? What will your amortization period be? Will you make payments monthly, biweekly or weekly? Your mortgage broker or lender can help you find a mortgage that suits your needs – and saves you the most money in the long term. Remember that if you have a great relationship with your financial institution and it's staff, that may well be the best place for you to get a mortgage but they have only their institutions products and offers to work with. Your mortgage broker has several institution's and alternative sources to work with and will get you the very best conditions he or she can for the purchase of your home. 
Step 7: Move in and enjoy!
Moving Day can be very exciting but also stressful. Help save the tress by downloading our Moving Checklist, using the link below.